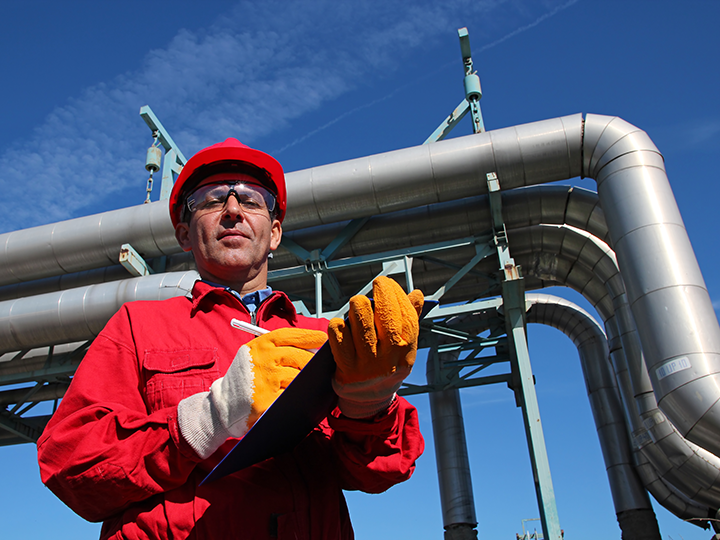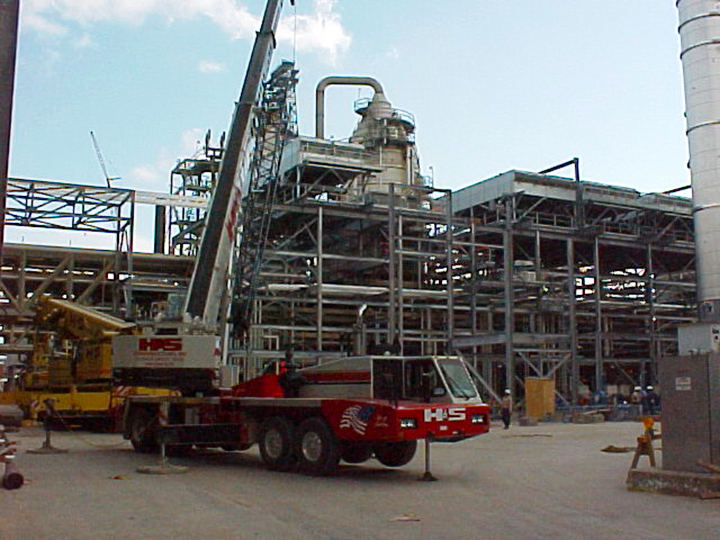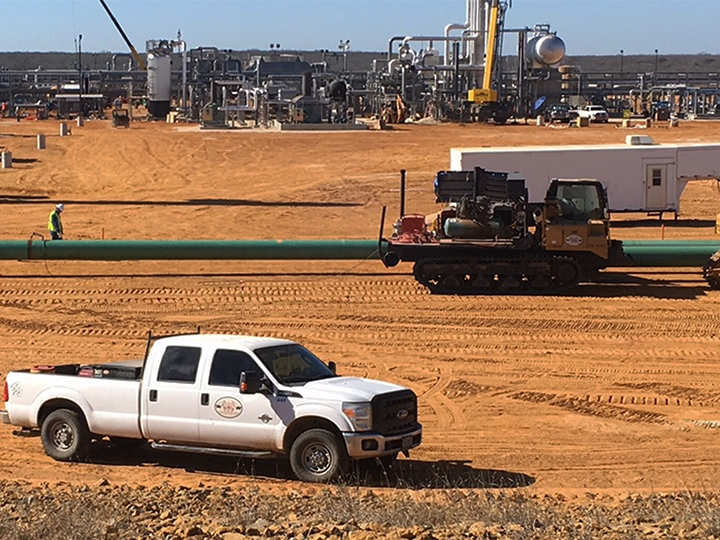 H&S Constructors, Inc.
Construction Solutions That Add Value To Your Project
H&S Constructors, Inc. is a reliable, respected, and responsive general contracting and fabrication firm for pipeline and industrial applications. Our areas of expertise include:
Vessel fabrication and erection
Pipe fabrication and erection
Welding of exotic metals using SMAW and GTAW in accordance with all applicable codes and clients specifications
Structural steel fabrication and erection
Pipe fabrication and installation
Foundation construction
All phases of site work
The construction services we provide include civil, mechanical, fabrication, equipment erection, piping, structural, crane rental, and ASME Code work. We engage in all phases of construction: grass roots, revamps, turnarounds and plant maintenance, as well as turnkey construction projects.
Stable, Active Leadership
H&S Constructors was founded in May, 1981 by our current principals, Patrick J. Horne – President and Michael D. Scott – Vice-President. Our mission is to provide the highest value services to the customers we serve. Our steady increases in clients and contract sizes confirm the success of our operating philosophy: to back conscientious craftsmen with a dedicated and professional supervisory and management staff.
We are based in Corpus Christi, TX, and operate nine regional locations. All shop fabrication is carried out at one of our shop locations in Corpus Christi.
H&S Constructors leverages decades of experience to provide expert planning and scheduling of your project. Using our historical databases, we can develop a budget for your project along with manpower loading, material and equipment delivery dates, project tracking for optimum performance, constructibility reviews to eliminate unforeseen problems prior to and during project construction. We also establish milestones and targets to ensure projects are delivered on-time and on-budget.
High Standards for Our People
Our human resources department maintains a current listing of pre-qualified employees with their skill test results. All new employees are drug tested for pre-employment and randomly tested throughout their employment history with H&S Constructors. Every employee is evaluated through a skill craft assessment test to ensure they are qualified for their position and capable of the productivity you expect at your job site. All new employees must pass a physical fitness test (HPE/Human Performance Evaluation) to ensure they are physically able to perform their jobs once they reach the field.
To attract and retain the best candidates, we offer an employee benefits package that includes uniforms, vacation, paid jury duty, one hour of pay to vote, 401K, hospitalization, and safety incentives.
Uncompromising Standards for Safety
The H&S Constructors Safety Department maintains and enforces leading-edge safety practices. Our excellent record of performance includes regular safety awards and we have attained VPP status at multiple customer sites.
All incidents and/or accidents are reviewed by the President or Vice-President of the company, the involved employee, his or her supervisor, and their construction manager responsible for the project.
The H&S Constructors Safety Director reports directly to the Division Manager and the owners of the company. We stress the importance of Individual responsibility to all employees to ensure active participation in our safety program. Job safety meetings (toolbox safety meetings) are held daily to ensure everyone is aware of their tasks. Employees must also complete a safety execution plan (JSA) prior to the commencement of any work. Safety teams are set up to encourage team-building along with individual commitments. Our supervisors are given goals to reach for additional bonuses. We have received numerous safety awards and we are proud of our employees for achieving consistently excellent results.
Elite Standards for Quality
Our QA/QC department is unrivaled for their qualifications and performance. All of our inspectors are CWI (Certified Welding Inspectors) Level I certified and NACE credentials are maintained for our paint yard inspections. Our inspectors are thoroughly knowledgeable in ASME and API code requirements. Our inspectors are also well-versed in ACI (American Concrete Institute) guidelines. Combining our inspectors' knowledge of applicable codes and their ability to work with field personnel to enhance quality is integral to successful projects.
Ultimately, our goals are your goals: (1) to satisfy all your expectations, and (2) to perform safe, top-quality work. Achieving these goals project after project takes a culture of excellence that is shared by every person in our company and reflected in their attitudes and actions each day on the job.
Get Maximum Value on Your Next Project
Everything we do is geared toward generating maximum value for you. H&S Constructors is a merit shop corporation. For you, that means lower dollar per man-hour rates with no limitation on crew make-ups and no delays or other problems associated with strikes. In addition, many of the craftsmen engaged by H&S have established competence in more than one trade, meaning higher productivity and lower over-all manpower requirements.
H&S Constructors, Inc. has the experience and expertise to handle your large projects. But we're small enough to be responsive on your smaller jobs too. We take pride in working with our customers to succeed in projects of all scopes and sizes. After almost four decades of business, we are as committed as ever to being the partner you will return to for dependable performance and exceptional value.